Get Career-Focused Training at Milan Institute
Online and On-Campus Healthcare, Beauty, and Massage Training in California, Texas & Nevada
Practical Experience. Flexible Schedules. Passionate Instructors. Discover the Milan Institute Difference…
Are you looking to start a new career, change careers, or expand your skills? For over 35 years, Milan Institute and Milan Institute of Cosmetology has helped thousands of people like you gain the skills, confidence, and experience it takes to pursue a rewarding career.
We offer a variety of exciting career training programs in the healthcare, beauty and massage fields. Campuses are located in California, Nevada, and Texas. We also offer online programs that you can complete from the comfort of your own home, with plenty of resources available to guide you along the way.
Wondering if Milan Institute is right for you? Take a look at the wide range of career-focused programs led by expert instructors, with class environments that allow for practical training.
Our Programs
Successful Grad Interviews
What Sets Us Apart?
Career-Focused Programs – Milan Institute's programs are designed to provide the relevant, up-to-date skills employers are looking for in viable career fields. You can enter the workplace knowing that you have the skills to succeed.
On-Site Student Salons & Spas – You will have the chance to service and interact with real clients in our on-site student salons & spas. This will allow you to build your clientele while gaining experience and raising your confidence.
Eligible Career Pathway Program – Need your high school diploma? With Milan Institute's Eligible Career Pathway Program, you can earn your high school diploma online while pursuing a career training program. Supportive staff will be there to encourage and guide you along the way.
Industry-Experienced Instructors – Our instructors are professionals in their respective fields, bringing industry insight right to the classroom. In addition, our instructors bring the relevant, on-the-job experience you can't get in any textbook.
Career Services Support – The support you receive from Milan Institute doesn't stop at graduation. We offer career services assistance to give you a jump-start in your new career exploration. Our success is a working graduate.
What's Happening at Milan Institute?
This fun, online quiz takes 3-minutes to complete and you'll get a personalized report. Identify your strengths and social style plus the training and positions you're best suited for. Get Your Career Training Readiness score now.
My experience at Milan Institute was so smooth and wonderful. I was scared and nervous at first. Then I met Ms. Sarah and Ms. Juli, that's when I knew I made the right decision. They met my expectations and beyond. Ms. Juli has so much knowledge in the industry, it's amazing. Not only did she teach us the curriculum, she shared with us her own knowledge and experiences as an Esthetician which are beyond advanced and amazing. There has never been a moment where I felt lost or confused, and if I did they were right there to guide me through. Ms. Sarah always had an answer to any of my questions. If I ever needed anything I knew I could count on her. The whole staff was amazing. I'm blessed to say I was able to open my own shop in Merced a week before I graduated. I am now very grateful for all my clients who put their trust in me. Not only was Milan Institute able to give me the knowledge as an Esthetician but it gave me knowledge to understand the beauty industry more. By studying anatomy and other subjects it helped me to be more knowledgeable and that opened doors to more opportunities that I will forever be grateful for.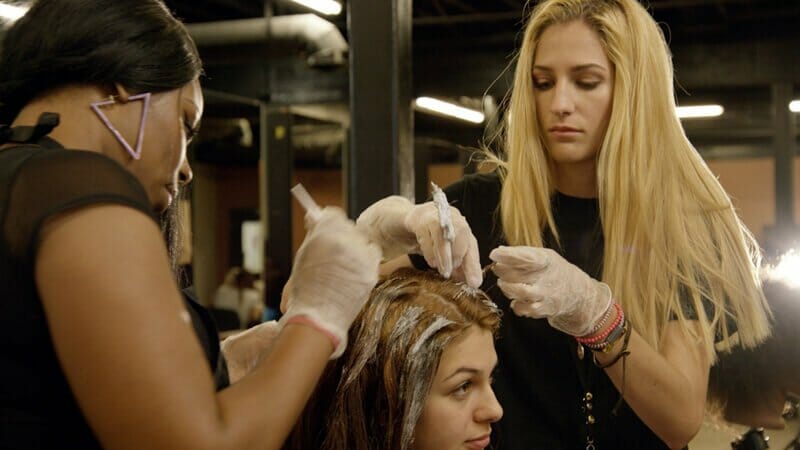 Student Salons & Spas
Pamper yourself with a visit to our student salons and massage spas. We offer a full range of affordable beauty and spa services.
Find a Location
Family Owned
Founded in 1985 by the Yasuda family in Visalia, California, Milan Institute is proud to be a family-owned and operated institution… [more]
Student Focused
Milan Institute is dedicated to student outcomes. The focus is on the student and supporting student success. [more]
Giving Back
An education with Milan Institute or Milan Institute of Cosmetology is not just about classrooms and homework. [more]
Is a Rewarding Career in Healthcare, Beauty, or Massage Right for You? Get More Info…
If you're interested in learning more about career training and exploring whether Milan Institute is right for you, fill out the form on this page to receive more information.
For immediate questions, call 1-888-207-9460
Milan Institute, 75-030 Gerald Ford Drive, Suite 203, Palm Desert, CA 92211 and 7001 I-40 West, Amarillo, TX 79106 are applying for reaffirmation of accreditation with the Council on Occupational Education. Persons wishing to make comments should write to the Executive Director of the Commission, Council on Occupational Education, 7840 Roswell Road, Bldg. 300, Suite 325, Atlanta, GA 30350 7840 Roswell Road, Building 300, Suite 325, Atlanta, Georgia 30350, or submit their comments through the Council's website (www.council.org). Persons making comments must provide their names and mailing addresses.