The Massage Therapy program prepares students to provide relief and improved health and well-being to clients by applying manual techniques for manipulating skin, muscles, and connective tissues. The unique curriculum contains the best of Eastern, Western, ancient modalities and the latest skills and techniques. The student will receive ample hands-on training and knowledge required to function in various settings.
The program includes classes in Anatomy and Physiology, Movement Arts, Pathology and Eastern Arts, Deep Tissue, CPR, Spa Techniques, and Practical Anatomy.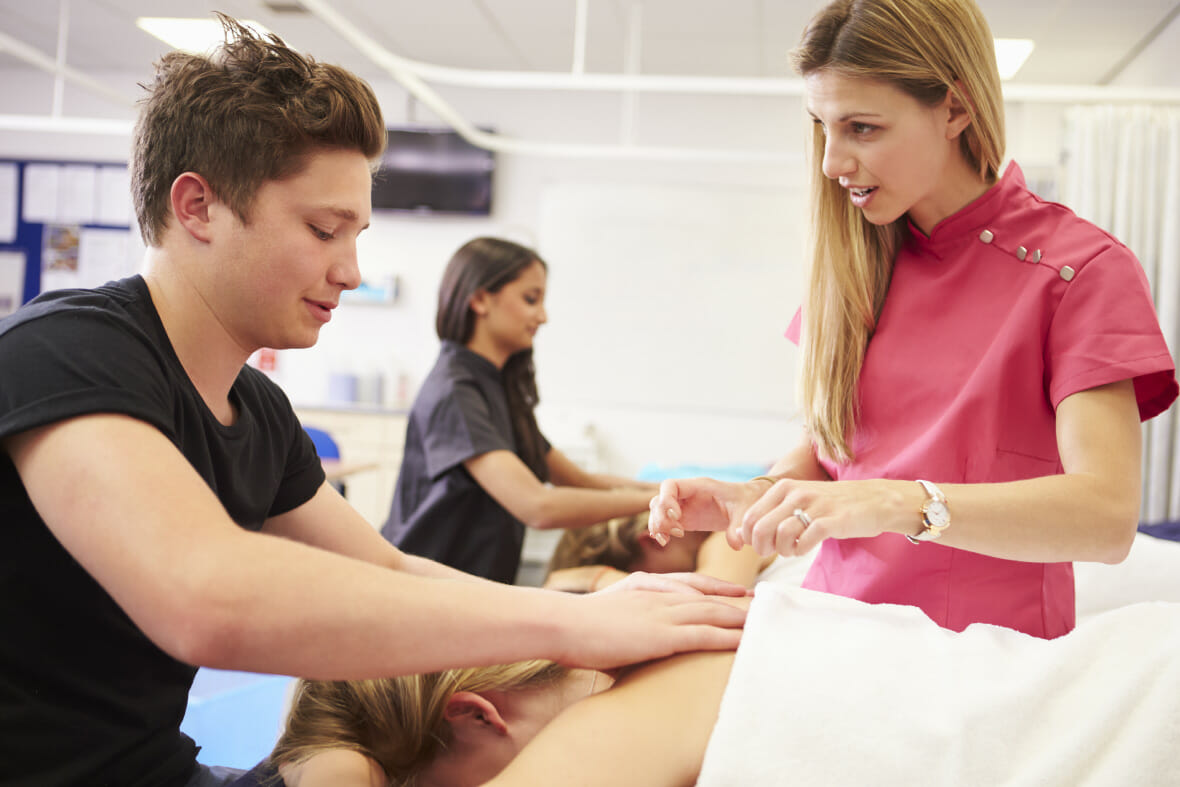 Employment Opportunities
According to the U.S. Department of Labor, Bureau of Labor Statistics, employment of massage therapists is projected to grow 26 percent from 2018 to 2026, much faster than the average for all occupations. Continued growth in the demand for massage services will lead to new openings for massage therapists.
National averages may not accurately reflect workers' earnings and employment opportunities in particular parts of the country. They may include earners and employment opportunities at all stages of their careers and not just recent graduates' entry-level wages and opportunities
The Massage Therapy program
 

is offered at these campuses:
Find out if a career in Massage Therapy is right for you. Our admissions representatives will be happy to answer questions and schedule a tour of our facilities.
Call 888-207-9460 today.