Milan Institute Graduate Shares Her Journey To A Rewarding Career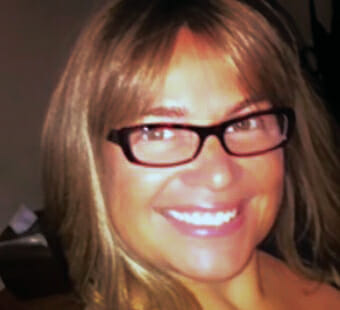 To listen to Denise talk, you would never guess the level of despair and hardship she has faced. However, adverse circumstances are not always a limiter of success. Denise has been able to rise above her troubles, and today, she exudes happiness, confidence, and a spirit of determination.
At one point, after her husband lost his job of over 30 years and experienced tragedy in the death of his 14-year-old daughter, Denise and her husband found themselves in Central California without a home and not knowing where they were going to turn. "The first year here in Fresno was horrible. We sold everything just to get by," Denise remembers.
There happened to be a Milan Institute campus just down the street from where they were staying. Denise had seen the Milan Institute commercials on TV and recalls: "Something kept telling me 'do it, just do it.' I had to believe that something good would come out of it."
Despite not even having enough money for gas to drive, Denise was determined to find a way, even if she had to walk to class. With that resolve, she went to the campus to enroll. "After that, everything just got better," Denise says. Being a military veteran's spouse, she found out that she was eligible for military spouse's financial assistance to help offset her tuition. Things were finally looking up.
"The very first day of class when I walked in and saw my name up on the board saying 'Welcome Denise,' I knew I'd made the right decision by choosing Milan." Denise was so excited about becoming a massage therapist that she never failed to complete any homework assignment and never missed a single day of class. Even a fear of taking tests didn't deter her. Denise credits her fellow students for their teamwork, help and support in getting through the tough moments.
Fast forward and Denise is celebrating two and a half years of being employed as a Certified Massage Therapist with The Spa & Hungry Hair Salon, a premier full-service spa and salon in Fresno, California's Fig Garden shopping center. "I was hired as soon as I met the owner, only one month after graduating. I was self-assured and ready to begin my career. My experience and training at Milan gave me the confidence I needed to pursue my goals. After graduating from Milan Institute, I have more freedom and confidence with a career I can be proud of," explains Denise.
Milan Institute helped Denise change her life from being unemployed and financially insecure. "I highly recommend Milan Institute to everyone," she says. "I also regularly encourage people to make use of the value-priced student salon and spa services at Milan Institute for a fraction of the regular cost."
---