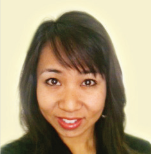 With a little help from Milan Institute's career services staff, recent graduate Renolyn has already found employment at HD Retina Eye Center in Reno, Nevada. Renolyn started working with HD Retina Eye Center just one week after completing her Administrative Medical Assistant program and externship in May. "There's a lot to learn as an ophthalmic assistant for HD Retina Eye Center but going to Milan institute has prepared me for any challenge and I love the fast pace of the office," said Renolyn.
Renolyn had been a stay-at-home mom to 2 teenagers for several years before she enrolled in the Administrative Medical Assistant program at Milan Institute. After being at home for that long, Renolyn realized that she needed more skills to rejoin the work force. "Milan fit the bill perfectly. I was looking for something that would allow me to learn a new trade and also something that wouldn't take too long to accomplish," she said.
Renolyn completed her program and externship in ten months and said she couldn't be happier with her experience at Milan Institute. "I never imagined that I would go back to school at my age. Milan made it very easy to make that possible. The staff at Milan Institute does everything to help you succeed," she explained. She also credits her instructor for keeping her motivated and always striving to do her best.
She genuinely values the relationships that she developed with her classmates at Milan Institute. Recalling that, "My greatest memories are of the people I met. Six of us started at the same time and we tried to keep each other motivated even when things seemed difficult. Thankfully, we all made it through the program and now have an experience we'll always share."
Encouraging other students to never give up on their goals, Renolyn pointed out that it can feel overwhelming at times, trying to balance everything and get all the homework done. "You have to be prepared for a lot of homework, but in the end it's all worth it," she commented. "Just remember that nothing worthwhile comes easy. If I can do it, anyone can."