Milan Institute Believes in Opportunities for Education for All
Milan Institute believes access to quality education is a fundamental right that should be available to everyone – regardless of their background or circumstances – and we are committed to providing career training programs that empower students to gain the education and training they need to move up in life. In an effort to be inclusive and offer even more students this opportunity, Milan Institute accepts Deferred Action for Childhood Arrivals (DACA) students, opening new doors for these individuals who have grown up facing unique challenges. Education is empowering, and Milan Institute is dedicated to helping DACA students achieve their educational goals.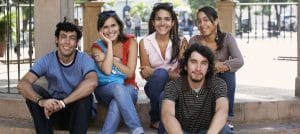 Milan Institute recognizes the potential and talent within DACA students and aims to provide them with the necessary resources to excel. We offer a diverse range of career training programs that equip students with the skill and knowledge required to thrive in their chosen career fields. By embracing DACA students, we are not only promoting educational quality but also fostering diversity and enriching the learning environment for all students.
Learning a new language can be a daunting task, especially when English is not one's first language. Milan Institute acknowledges the challenges faced by DACA students and strives to support them in their educational journey. We provide translation devices to assist students in overcoming language barriers. These devices serve as valuable tools, enabling students to fully participate in classes, engage with instructors, and grasp course material effectively.
Financing one's education is often a concern for students, particularly those who may not qualify for traditional financing such as Federal Financial Aid and grants. Recognizing this, Milan Institute has introduced additional financing options to reduce financial limitations that may otherwise hinder the pursuit of education for DACA students. We now offer in-house payment plans that enable students to finance their education in a manageable and affordable manner. By providing these alternative financing options, Milan Institute hopes to demonstrate its commitment to breaking down barriers and ensuring that education remains accessible to all. This step forward offers hope to DACA students who may have previously believed that their immigration status would limit their educational opportunities.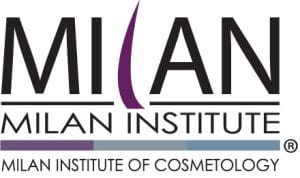 Milan institute's decision to accept DACA students is a testament to our belief in the power of education and educational inclusivity. Education is a catalyst for personal growth, professional development, and social mobility. By embracing DACA students, we hope to pave the way for a more inclusive and equitable society, where everyone – regardless of their background – can access education. Through our career training programs, language assistance, and expanded financing options, we are actively working to reduce the obstacles faced by DACA students and empower them to achieve their educational and career goals.
If you are a DACA student aspiring to pursue a career in the fields of beauty, massage therapy, or allied health, Milan Institute welcomes you. Together, we can create a brighter future through education. Call 1-888-207-9460 or click here to learn more today!
Make Your Career Goals a Reality, with Milan Institute!