Start Your Cosmetology Career Training with Milan Institute!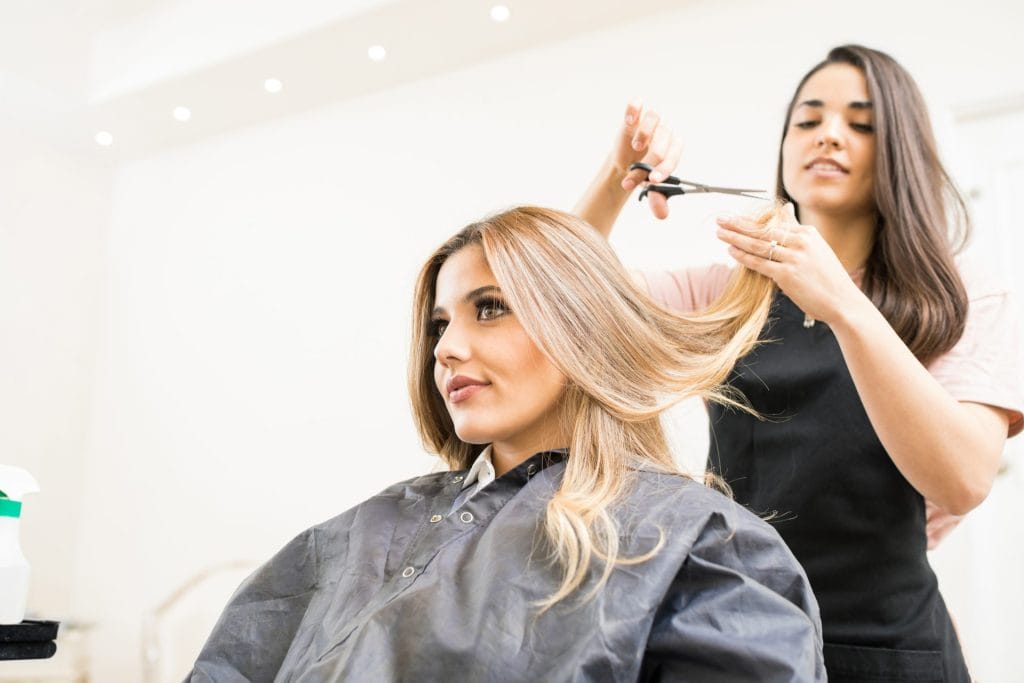 At Milan Institute, our mission is to meet the needs of both our students and their potential employers. Through quality, short-term educational programs we prepare students to be qualified, capable job candidates in their chosen field. We also offer our students comprehensive career services, including placement assistance, and work closely with employers in our communities to match graduates with awesome opportunities. We are proud to feature some of these employers in our Featured Employer Spotlight; this month we feature Supercuts by Moxie in Walnut, California, a salon offering cuts, color, waxing, and blow outs. 
Supercuts by Moxie
At Supercuts by Moxie, their mission statement is "Helping people look and feel their best." Supercuts has been a brand since 1975, and Moxie was established as an LLC in 2019 and now has 110 salons across California, serving communities including the Bay Area, the North Bay, and the Central Valley. Supercuts by Moxie employs salon stylists, shift leaders, and salon leaders, as well as district leaders, senior district leaders, and Directors of Operations, all of whom advanced from the salon level.
Stylists and Milan Institute graduates think Supercuts by Moxie is a great place to work. Moxie Management cares about their employees, and it shows in their generous employee benefits. Moxie provides a wide variety of benefits for full-time employees, including medical, dental, and life insurance, 401K plans, paid holiday, and paid vacation time. At Supercuts by Moxie, employees receive a stable hourly pay with great bonus potential, and enjoy built-in clientele. Supercuts by Moxie also offers continuing education opportunities to provide all stylists with advanced training. Advanced training opportunities develop stylists' skills in areas including haircuts, color, retail, and management development. 
Supercuts by Moxie has a strong history of hiring Milan Institute graduates, including 9 stylists and 2 salon managers in the Fresno/Clovis area alone with others in the Visalia, Bakersfield, and Modesto area locations. Supercuts by Moxie in Walnut, California is one of our favorite local employers, and we are so happy to feature them as this month's Featured Employer Spotlight. To visit Supercuts by Moxie, in Walnut, California, visit 340 S Lemon St #9412 Walnut, CA 91789. 
If working at a place like Supercuts by Moxie sounds great to you, make sure you have the training you need to land the job! At Milan Institute, we offer Cosmetology and Advanced Cosmetology programs to prepare students for careers in this exciting industry. 
Milan Institute's Cosmetology program is designed to prepare students for long-term careers in the beauty industry with training in hair styling and coloring, chemical texturizing, facial and skin care treatment, nail services and make-up techniques. Students learn to create unique hairstyles, master skin and nail techniques, and produce excellent client experiences. The curriculum also includes an emphasis on business practices, marketing, and sales. 
Milan Institute also offers an Advanced Cosmetology program, designed to provide the advanced technical skills training needed for advancement in the beauty industry. Students in the Advanced Cosmetology program receive advanced technical skills instruction in the practice of hair, skin, and nail services. In addition to the program requirements of the Cosmetology program, the Advanced Cosmetology program also includes an additional five (5) 60-hour modules. Each module explores a deeper study into the subject matter to support student success in their Cosmetology career by offering diverse services to clients.
At Milan Institute, students receive practical and technical  instruction in order to be prepared for their future careers. Students in both the Cosmetology and the Advanced Cosmetology programs have the opportunity to develop their skills through working in a real-world environment in Milan Institute's student salons.
The Cosmetology program can be completed in as few as 34 weeks* and the Advanced Cosmetology program can be completed in as few as 44 weeks.* Graduates of both programs will be competent in all aspects of hairstyling, professional facial and skin care, and nail services, and will be prepared to take the State Board examination for licensure. Graduates will have the skills to work effectively as an entry-level cosmetologist working independently or as a member of a salon team, and graduates of the Advanced Cosmetology program will be qualified for advanced positions within the cosmetology industry. 
With cosmetology training from Milan Institute, you can gain the skills you need for a great career in the beauty industry – and potentially for a position with a great employer like Supercuts by Moxie! To learn more about Milan Institute, and how you can get Cosmetology career training, contact us here! Start your Cosmetology career training with Milan Institute!
*Program length varies by state; please contact Admissions for more information.