Choose Milan Institute for your Career Training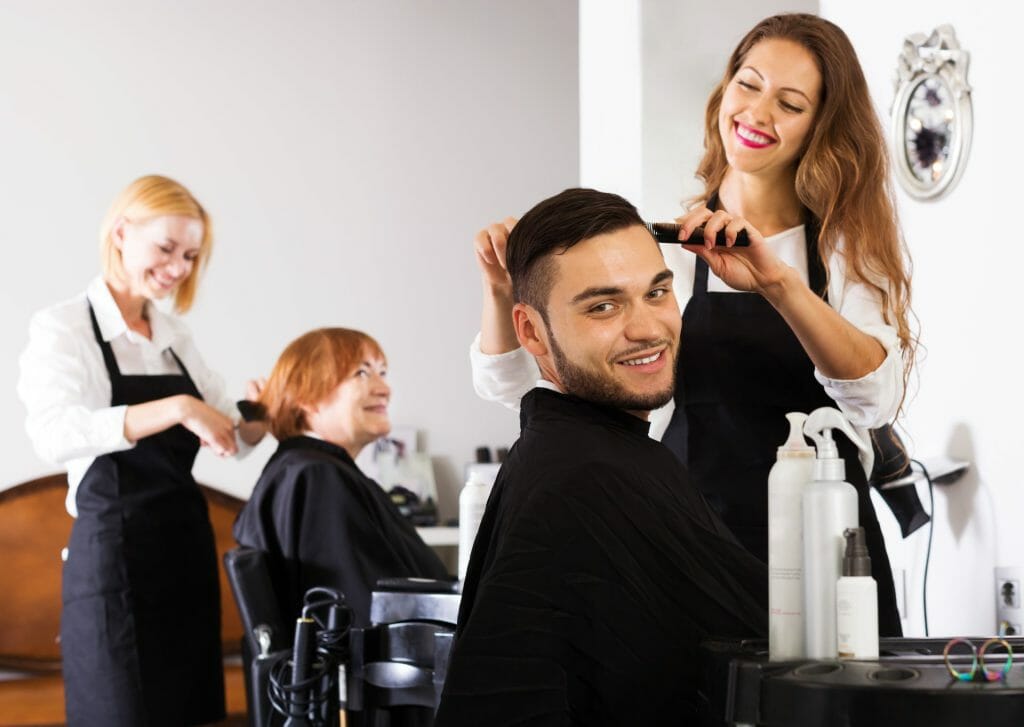 Do you have a passion for hair, nails and skincare? Are you interested in a career in which you can express your creativity? If so, a career as a Cosmetologist could be a great choice for you! At Milan Institute, we offer training for cosmetology careers for students just like you. In as few as 34 weeks* you can get the training you need to turn your passion into a profession! If you are ready to make beauty your career, consider Milan Institute for your cosmetology training.
As specialists in the art and science of hair care, skincare and nails, Cosmetologists are the foundation of the beauty industry. Cosmetologists style and color all types of hair, provide manicures and pedicures, apply makeup, and perform skin care services. While providing these services to clients, cosmetologists must also exhibit exemplary interpersonal and customer service skills. As a client-based business, cosmetologists must be comfortable working closely with others and be able to establish and maintain good relationships and rapport. Communication is key for client retention and a successful practice.
Cosmetologists have a set of technical skills that can best be achieved through a comprehensive training program, and Milan Institute specializes in providing this kind of focused training. Milan Institute's Cosmetology program is designed to prepare students for long-term careers in the beauty industry with training in hair styling and coloring, chemical texturizing, facial and skin care treatment, nail services and make-up techniques. Students learn to create unique hairstyles, master skin and nail techniques, and produce excellent guest care. The curriculum also includes an emphasis on business practices, marketing, and sales. Students at Milan Institute also have the opportunity to obtain real-world skills by working in Milan Institute's student salon. 
As a graduate of Milan Institute's Cosmetology program, you will have the skills to work effectively as an entry-level cosmetologist working independently or as a member of a salon team. Graduates will be prepared to perform salon services including all aspects of hairstyling, professional facial and skin care, and nail services, and will be prepared to take the State Board examination for licensure. With Milan Institute's Cosmetology program you will be prepared to start your career!
If you are ready to turn your passion for hair and make-up into a professional career, contact the Milan Institute today! Our helpful admissions representatives can answer any of your questions, tell you about our campus locations, and even help you begin the enrollment process. If you want to get a career you can feel good about,** there is no better time than now. Turn your passion for beauty into your career, with training from Milan Institute! Click here to get started today!
*Program length varies by state; please contact Admissions for more information.
** For more information about our graduation rates, the median debt of students who have completed the program, and other important information, please visit our website at https://milaninstitute.edu/career-programs/cosmetology/.